The ARC-17
---
Product Overview: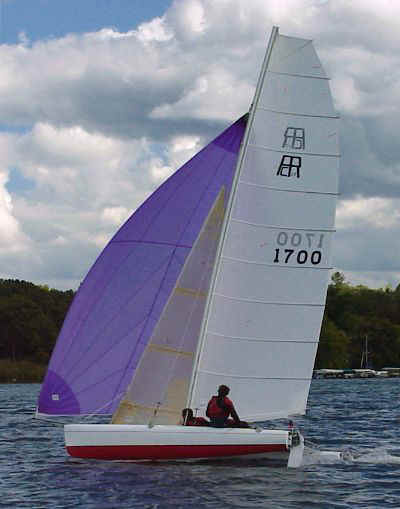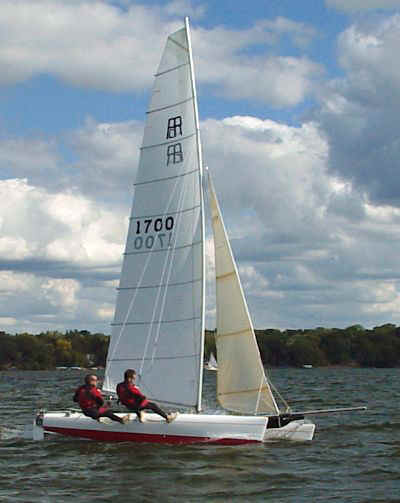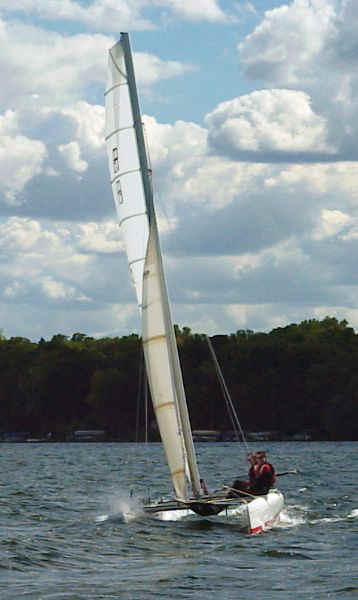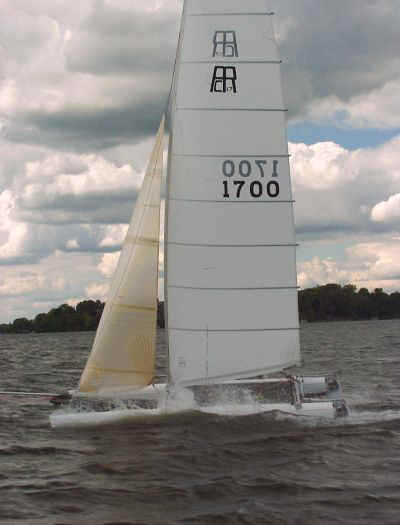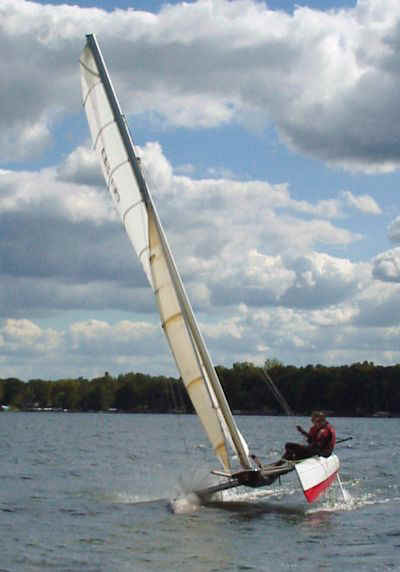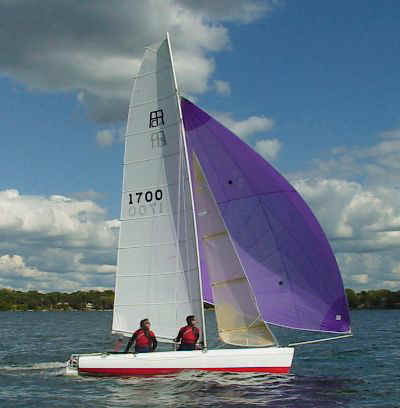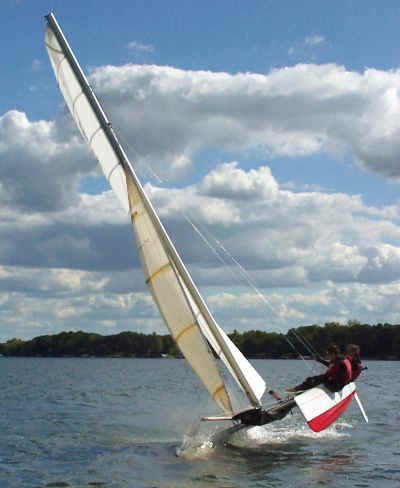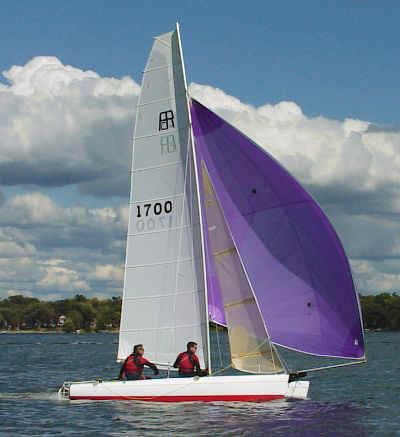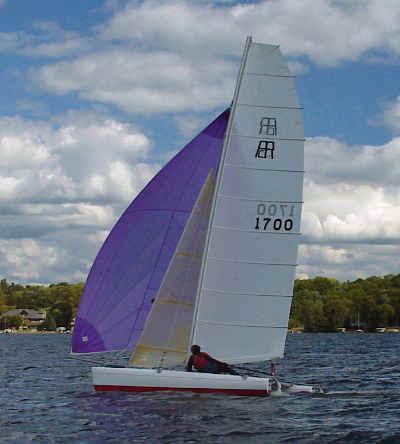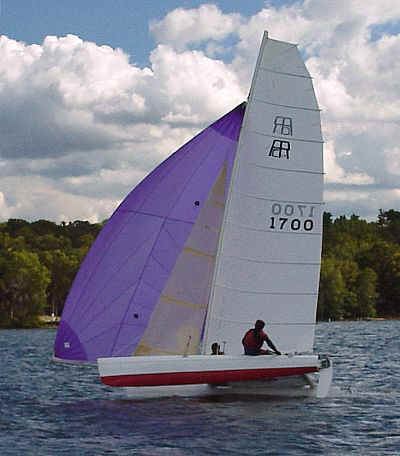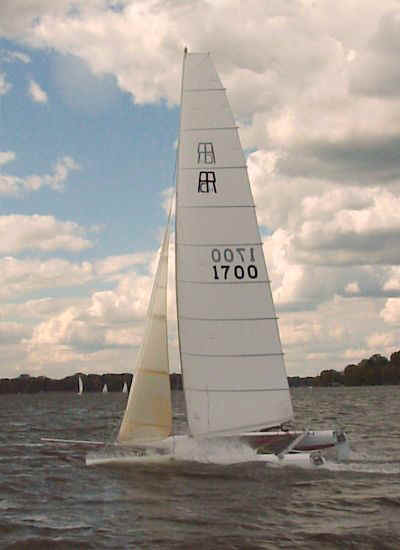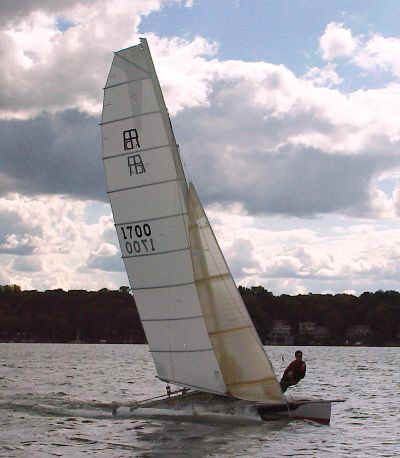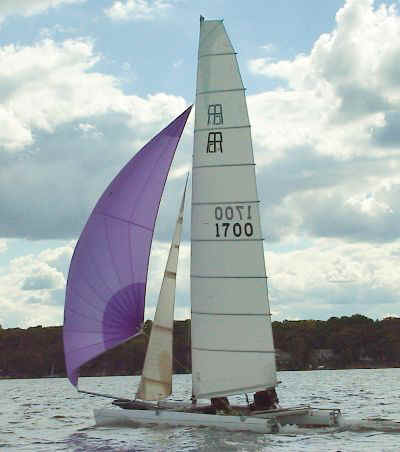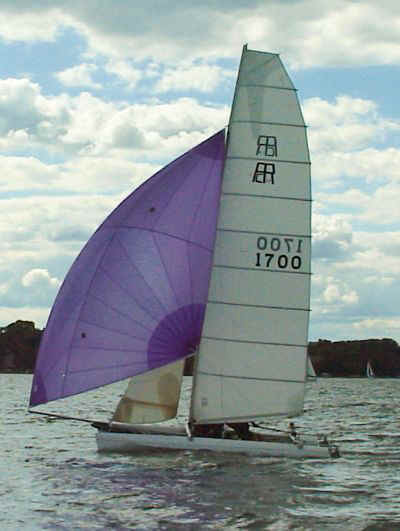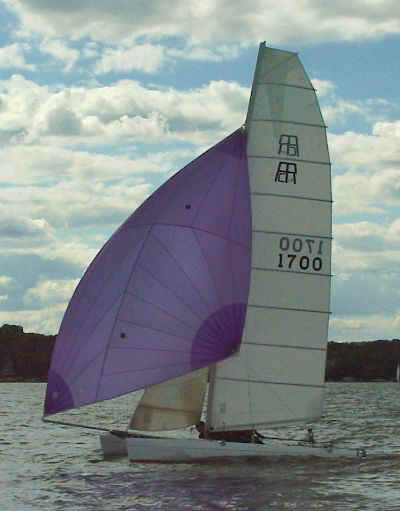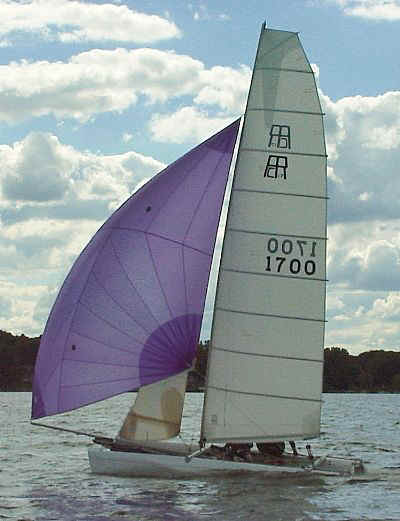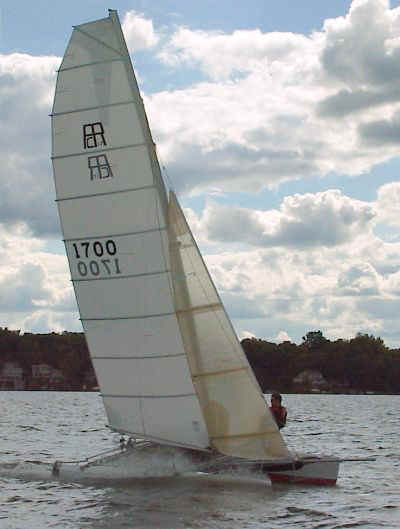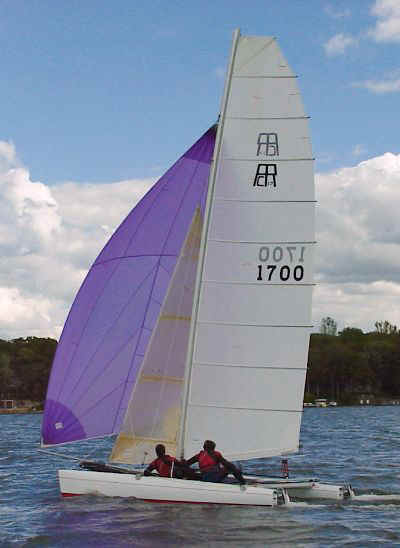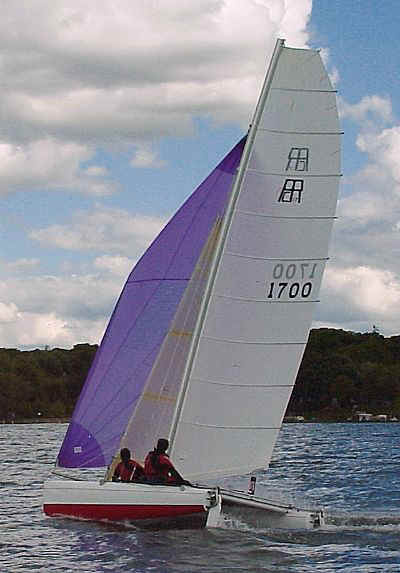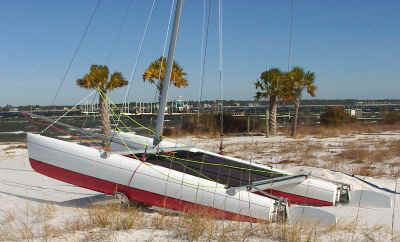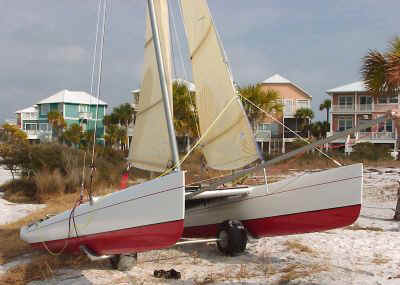 The ARC17 is a catamaran that is the product of over 25 years of on water sailing experience coupled with the latest improvements in materials, sail design and high quality rigging. Attention to detail from initial hull layup to final rigging produces a catamaran that offers performance found only in much larger boats without sacrificing comfort and simplicity. The classic hull shape blended with advanced material and construction processes produces a craft that will provide endless hours of fast and effortless sailing.
The ARC17 is offered in two base configurations. A Uni-rig single handed model or a sloop rig with self tacking jib. Both models can be equipped with spinnakers and each model features the best in rigging and materials. A hull shape that has proven itself world wide for over two decades and the latest in sail handling equipment assures the utmost in high performance off the beach sailing experiences. If you want a catamaran that will deliver speed and predictable performance without complex rigging and needlessly high maintenance components, the ARC17 is the boat for you.
Utilizing design features and construction techniques that have been perfected and offered on our larger ARC and RC models for over fifteen years, the ARC17 offers an unmatched level of quality previously unavailable in a catamaran of this size. Innovative sail control systems that have been copied by other manufactures are the result of constantly searching for simpler and more efficient ways of getting the highest performance in the most efficient manner. Selecting the highest quality components and attention to construction details results in a catamaran that will retain it's value in the marketplace. Epoxy / glass laminates produce an exceptionally light weight, strong and highly fatigue resistant hull. Multiple internal bulkheads provide support and add rigidity to an already inherently strong hull shape. Deck areas associated with normal trapeze positions are finished in a true non-skid surface that can be easily cleaned and maintained. All structural hull fittings have internal backup metal and are sealed with 3M 5200 adhesive / sealant. Pop rivets are not used on any ARC17, so removal of a component if required is a straight forward process that can be accomplished with a minimum of effort.
Rudders are high lift NACA 63 series foils that are held securely in a high strength aluminum magnesium casting. The casting design allows for rudder kickup if an underwater obstruction is encountered, the rudder can also be raise and lowered with ease when required.
The large cross section mast is sealed and provides adequate flotation to prevent inversion. Shroud extension system allows single handed righting in the event of a capsize. For additional functional use and creature comfort, the ARC17 is available with a front trampoline distributed in a triangular shape on each side of the compression / spinnaker pole. It is lightweight, and makes it easy for the crew to sit forward in light winds without doing a balancing act on the forward hull. Elimination of a forward beam for trampoline support keeps the forward hull shape clean and streamlined, this means that submerging a hull will not be a show stopping event.
As other boats are rigged more complex in an attempt to go faster, the ARC17 is rigged in a very simple no nonsense fashion, ie. self-tacking jib, forward traveler controls and automatic mast rotation control. Removing the complexity of rigging and controls allows the sailor to spend more time focused on making the boat go fast and less time trying to decide which unnecessary adjustments to make. Getting the sailors head out of the shadow of complex rigging and into the clean air of simplicity will not only produce a faster sailor, but a better sailor.
For additional information on this or any other product from Aquarius Sail please Contact Us to receive additional product information and literature.