The ARC-22
---
Product Overview: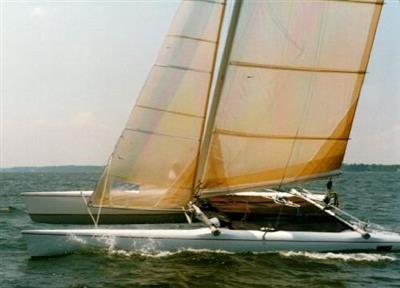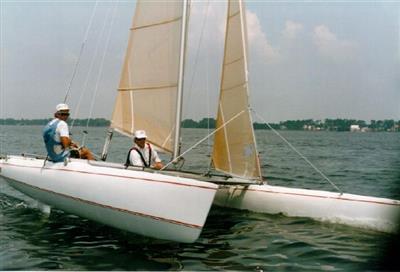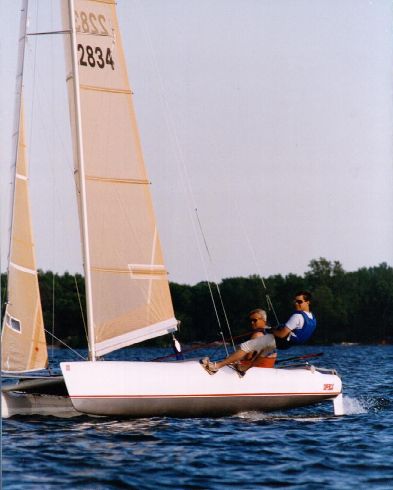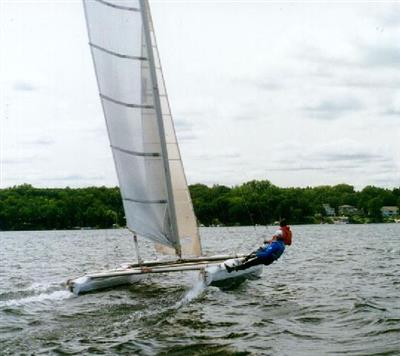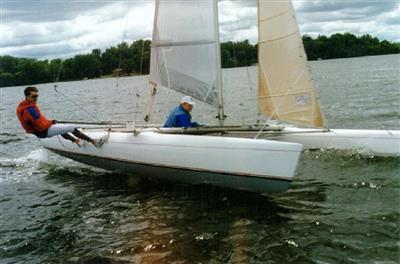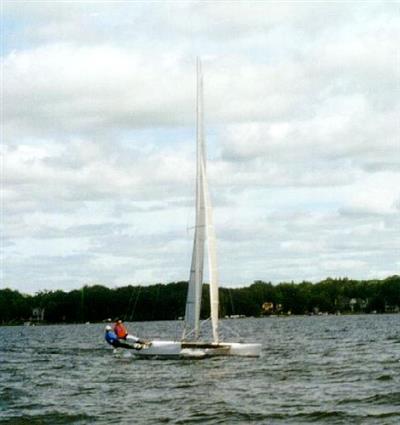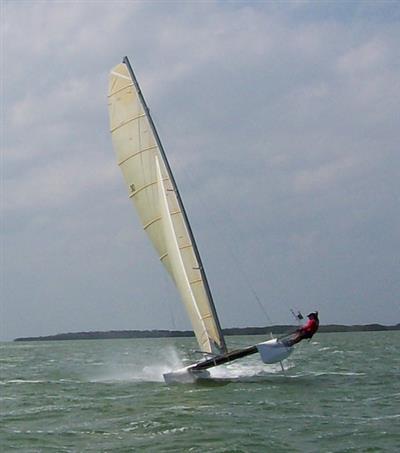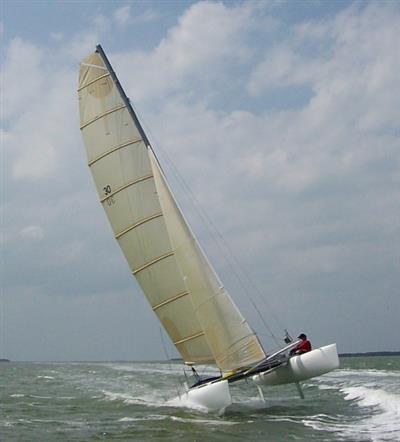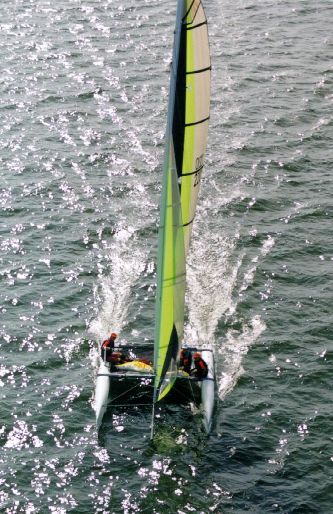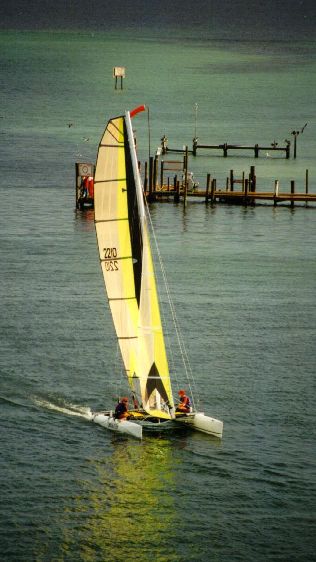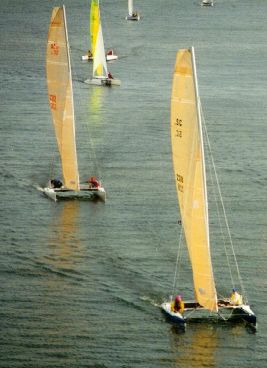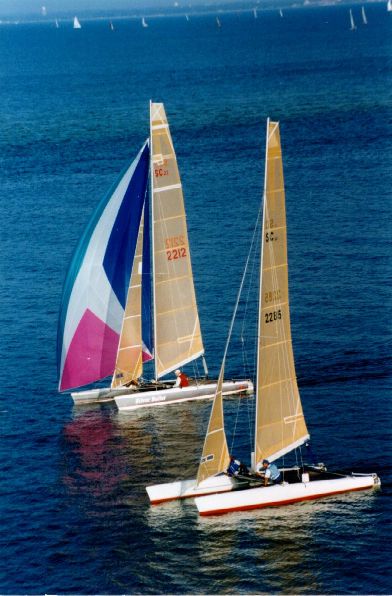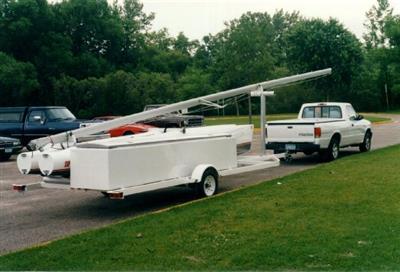 The ARC22 is the result of over 35 years of on water experience and the constant dedication to building the ultimate beach catamaran. Bill Roberts has engaged in a constant search for more efficient and faster multihull designs since the mid 1970's. His life long and varied sailing background has allowed him to approach the design process with not only on water sailing experience but also a wealth of knowledge gained from an engineering career in the aerospace industry. His catamaran theories and designs have been thoroughly tested and proven in numerous venues worldwide.
Blend this with Aquarius Sails dedication to quality construction and the result is an advanced design that has set the standard by which other beach catamarans are judged. The highest quality components and advanced construction techniques are used throughout.
The advanced vacuum bagging techniques yield consistent hull weights and unmatched rigidity. Epoxy resins and carbon fiber assure long lived fatigue resistant hulls. The choice of epoxy primer undercoats and premium paint systems produce a superior finish that will not fade and chalk like common gel coats. Maintenance is simply a matter of washing with soap and water.
Aquarius Sail uses only the highest quality fastening systems on its products. All fasteners are stainless steel, which are hand buffed before installation to remove any surface impurities. Internal backup metals for all hull fittings assure adequate strength and longevity. Backup metals are also utilized in the crossbeams for traveler tracks, eyestraps and cleats. Pop rivets are not used in any Aquarius Sail product. Attention to detail and improving quality is a never-ending task. A cost saving at the expense of quality is not an option.
Each ARC22 is built with the philosophy that simpler is better. This has produced a beach catamaran of exceptional performance and one of utmost versatility. Sail controls are all high quality, simple and effective. Trampolines are constructed of a durable, low windage material. Large, uncluttered deck areas allow easy tacking and assure relaxing hours on the water. The unique and optional cantenary forward trampoline provides added deck area and rigging ease, yet it will not increase drag if the hull is submerged. The self-tacking jib system eliminates critical demands on the crew during tacks and assures quick tacking regardless of the crew's level of experience.
If you enjoy high performance sailing, the ARC22 is the boat that will meet your every expectation and leave you impressed for years to come. This is a design that will endure and will continue to set performance standards well into the future. Each ARC22 is configured with the most commonly requested features and can be modified to meet each owner's individual requirements. Class rules reflect a common sense approach to one design racing with the primary goal of performance through superior design geometry, rigging simplicity, quality construction, and excellent long-term value.
The ARC22 is an exceptional catamaran that is the product of a dedicated design and manufacturing team. Every effort is made to use only the highest quality raw materials and components. Constant attention to detail throughout the manufacturing process assures you of lasting performance and value. So if you want to step ahead of the competition, give us a call and we will would be happy to build a ARC22 especially for you.
For additional information on this or any other product from Aquarius Sail please Contact Us to receive additional product information and literature.